Employees Well-being is the Key to Successful Workplace Engagement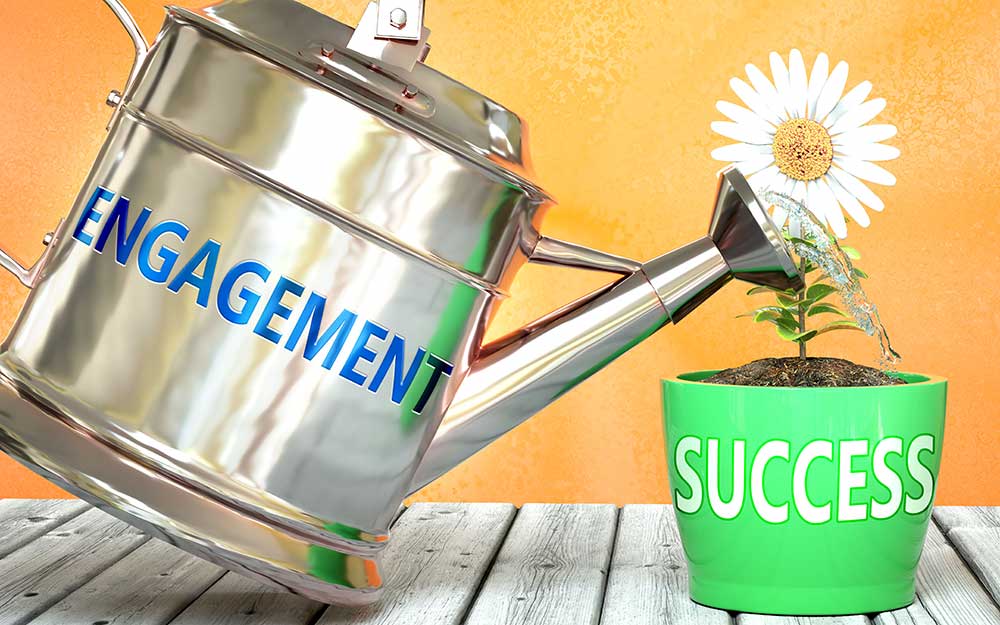 The pandemic has changed the way many companies operate. Even though more people are working remotely, employers continue to be responsible for their employees' well-being. It is more important than ever they provide the means for employees to take care of both mental and physical health. Here are a few ways that employers can ensure their people are staying happy and healthy during COVID-19 distancing.
Successful Workplace Engagement
Employee engagement and well-being are intertwined. The higher the well-being, the better the engagement. According to Gallup Workplace, the pandemic has greatly affected people in this area. Currently, about 66 percent of workers are not engaged and have suboptimal well-being. Employers can help to change this.
Communication
Including employees in the conversation about what impacts them will greatly improve their well-being. Employers will be more successful at making real change if they communicate, understand, and incorporate employee requests into the workplace modifications. An employee who feels more in control through input is a happier employee! This process benefits employers by helping them discover problem areas quickly for agile corrections. Open communication is the first step to a well-functioning, healthy workplace.
Wellness Program
Another great way to improve employee well-being is by offering a wellness program. While at first, it may appear costly, it will save the company money in the long run. Healthcare costs are an area of concern for many companies, especially during a pandemic. Wellness programs have been proven to help lower the cost of employees' healthcare. Healthy employees amass fewer healthcare costs, saving their employer money.
So, what does a wellness program during a pandemic look like? For employers, it could be giving employees more time and money to spend on hobbies and other creative outlets outside of work. It also means discouraging around-the-clock work. According to the World Health Organization, that kind of work often leads to burnout. This can ultimately cost employers more money and lead to a downtick in productivity and engagement. Giving employees time and money to explore creative outlets will make them more energized for their job.
Health Benefits
One of the most important things an employer can do, especially during COVID-19, is to commit to providing health benefits. Health insurance is a big stressor for many people in America. By providing their employees with adequate health benefits, employers are showing they care and are committed to their employees' well-being. In turn, employees will be more committed and engaged with a company they know they can rely on.
Boost Employee Productivity & Engagement
Now, more than ever, employers must demonstrate employee well-being is important. The pandemic has presented stressors and problems that no one expected. Employers can make the adjustment easier by providing for their employees. This includes taking employee input into account, incorporating more wellness programs into the company, and providing adequate health benefits. These are just a few things that will help boost employee productivity and engagement and improve overall well-being!
If you'd like to discuss this or any other strategies for increasing employee's well-being through engagement, contact Step Up Recruiting.