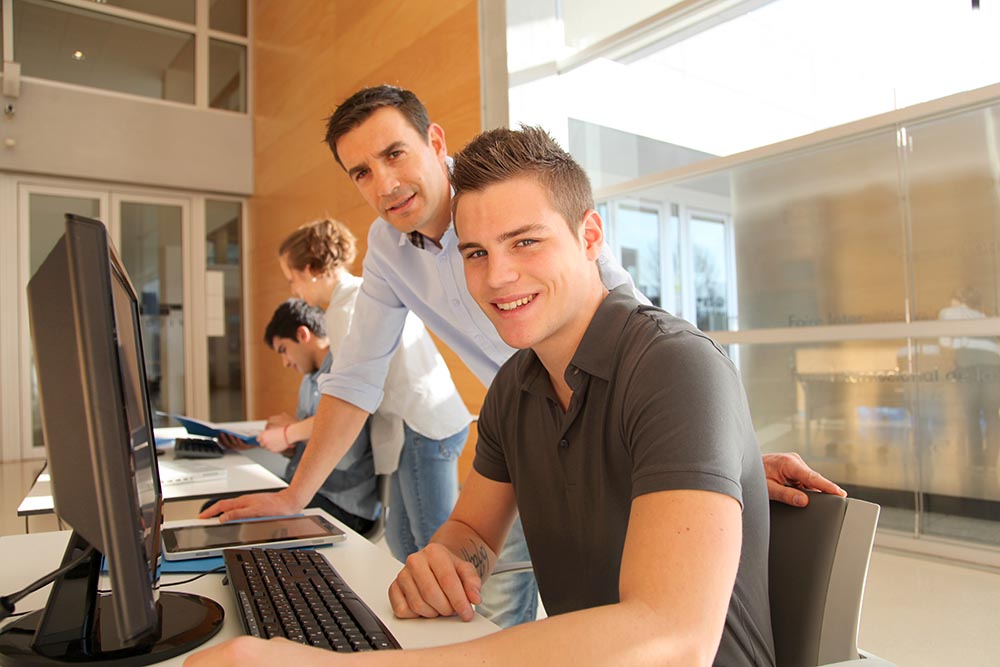 Many employers expect relevant work experience when you apply for a job, even if you've just graduated from college. A great way to get that experience is through a co-op or an internship. The terms are often used interchangeably, but there is a difference.
The key difference between a co-op and an internship?
Time. Typically, co-ops tend to be full-time employment over the course of the semester, whereas internships are typically full time over the summer.
Students doing co-ops often have their academic life extended. Co-ops are usually paid positions that last anywhere from 3 to 12 months, and students do not take classes during this time. Universities with co-op programs often require students to complete at least two sessions.
Internship programs can offer students more flexibility. Internships can be paid or unpaid, shorter in length, and allow students to keep taking classes while still attending school. Internships offer students the possibility to explore anything they might be interested in, including fields different from their major. The purpose of a co-op placement is for the student to explore a position they might want to pursue after graduation.
Co-ops offer students in-depth and extensive work experience while giving them an edge over peers when it comes to employment. An internship lets students explore different work cultures to help them determine if they're in the right field.
Choose what's right for you.
The major difference between a co-op and an internship is the amount of time you spend working for them. Either can benefit a student seeking to gain experience prior to graduating from college, and both give you a competitive edge that other new graduates may not have when it comes to applying for jobs. Consider your options and choose which one is right for you.
StepUp Recruiting has a wide range of contacts throughout the professional world. If you're looking for a co-op or an internship in any of the industries we support, reach out!