Step Up to exceptional recruiting, technical recruiting, and executive searches. Get the best-fit candidates for the opportunities you're offering, the first time and every time.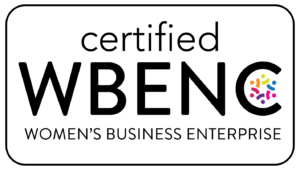 Step Up Recruiting was founded by Lisa VanWyk. Lisa has always believed in making the best match the first time for both her clients and associates and she has built a company on the foundation of her high standards.
Step Up Recruiting pays close attention to our client's requirements, corporate culture, and even future needs, then matches each opportunity with the most exceptional, qualified, and eager candidates for a perfect-fit solution. Initial perfect-fit and lasting satisfaction for both clients and candidates is our goal for each and every placement.
Step Up Recruiting values our long term relationships, as those relationships are the foundation of our business. Clients deserve candidates who have the exact skills they currently require with an aptitude for the skills they'll need in the future. Clients also deserve a candidate who fits well into their corporate culture and enhances their current team. Candidates deserve the dream job they're searching for. A candidate's perfect-fit position allows them to use the skills, education, and experience they've worked hard to acquire, and gives them an opportunity to add to their expertise and fulfill their career goals.
Signed contracts and handshakes all around are not enough. Post-placement support is a crucial part of Step Up Recruiting's service. We enhance and support perfect-fit placements with expert account management, including follow-up support of both client and candidate. Open communication and our mission to go the extra mile, assure our client's and candidate's continuing satisfaction with each placement. We don't just plug a qualified candidate in and run to the next deal, we offer support and experience in creating working relationships that truly work for everyone. Initial satisfaction is good, lasting satisfaction is our professional goal.
We specialize in Recruiting, Technical Recruiting, Executive Search, and Account Management of Engineering, Design, and Professional needs for the leaders in the Automotive, Aerospace, Finance, and Entertainment industries all over North America. We provide perfect-fit candidates for opportunities on a permanent, contract, or interim basis. Honesty, open communication, and exceptional customer service for both our clients and our candidates have built an extensive candidate pool and a deep well of client trust that makes us the very best recruitment solution for you.