About Step Up Recruiting
Step Up to exceptional recruiting, technical recruiting, and executive searches. Get the best-fit candidates for the opportunities you're offering, the first time and every time. We pride ourselves on our diverse pool of qualified candidates available to companies striving to be inclusive.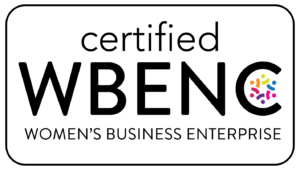 Step Up Recruiting is a woman-owned Michigan recruiting and contracting firm that epitomizes the small business entrepreneur journey to success. Founded by Lisa VanWyk in 2014, Lisa has always believed in making the best match the first time for both her clients and associates, and she has built a company on the foundation of her high standards.
Her small business journey began with her natural passion for developing people, facilitating connections, building relationships, and turning it into a business built on her high standards. With over of 25 years sales and training experience, including over a decade in recruiting specifically, Lisa had the skills. She knew she could infuse her style and commitment to enhanced service into a boutique recruitment company that aligned with her values.
Step Up Recruiting pays close attention to our client's requirements, corporate culture, and even future needs then match each opportunity with the most exceptional, qualified, and eager candidates for a perfect-fit solution. Initial perfect-fit and lasting satisfaction for both clients and candidates is our goal for every placement.
Step Up Recruiting values our long-term relationships, as those relationships are the foundation of our business. Clients deserve candidates who have the exact skills they currently require with an aptitude for the skills they'll need in the future. Clients also deserve a candidate who fits well into their corporate culture and enhances their current team. Candidates deserve the dream job they're searching for. A candidate's perfect-fit position allows them to use the skills, education, and experience they've worked hard to acquire and provides an opportunity to add to their expertise while fulfilling their career goals.
Signed contracts and handshakes all around are not enough. Post-placement support is a crucial part of Step Up Recruiting's service. We enhance and support perfect-fit placements with expert account management, including follow-up support for both client and candidate. Open communication and our mission to go the extra mile, assure our client's and candidate's continuing satisfaction with each placement. We don't just plug a qualified candidate in and run to the next deal; we offer support and experience in creating working relationships that truly work for everyone. Initial satisfaction is reasonable, lasting satisfaction is our professional goal.
Lisa believes in giving back to the community and finds her greatest joy working with college and high school students to help them find their passion. This help includes assisting with resume development, interview skills, and securing internships. Another love of Lisa's is working with former stay-at-home moms who are reentering the workforce after a long absence.
"Sadly, so many women think they do not have the skills required to enter the workforce after a long absence," said Lisa. "I help them identify their strengths and skills and build their confidence to reenter the workforce."
Going back to work after a long absence is a situation she relates to, as she was also once in the position of reentering the workforce after staying home with her children.
Step Up Recruiting donates to Crossroads for Youth in Lake Orion to provide warm bedding every winter.
"Most kids come into Foster care with barely anything. Their rooms are very sterile and white. The comforter sets add a little life to their rooms and make them feel a little more comfortable. They take the comforters with them wherever they go next."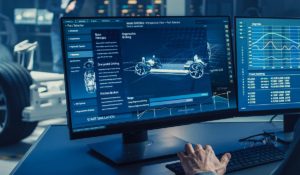 As a company, Step Up Recruiting has chosen The American Society of Body Engineers (asbe) Foundation, a 501 (c) 3 company providing services to teachers, students, and designers in the transportation industry. They sponsor technical seminars, organize plant tours for students in high school and college, and offer scholarships to college and university students in the design/engineering field. Step Up Recruiting works closely with the marketing team to find new companies to do plant tours with as well as corporate sponsorship.
Asbe Foundation President Dave Barran says, "One of the Foundation's main objectives is to encourage students to consider exciting careers in vehicle design and engineering. We do this by engaging high school and college students through tours, design competitions, scholarships and helping their instructors stay apprised of industry trends and needs. Lisa has volunteered her talents and efforts to our organization for only a short time and has already made a significant positive impact."
"Lisa is amazing at building relationships, making connections, facilitating connections and solving problems," said Shawn O'Callaghan, Director of Sales and Program Management at JAE Electronics in Livonia. "She has a genuine gift for getting people to open up so she can find their strengths and weaknesses. Lisa lifts people up and builds their confidence, coaching people how to sell themselves. Step Up Recruiting has become JAE's primary recruiter through Lisa's expertise and effort. I've been able to see first-hand how she interacts with early-career individuals and watch her bring their hidden talents to the surface."
Step Up Recruiting specializes in Recruiting, Technical Recruiting, Executive Search, and Account Management of Engineering, Design, and Professional needs for the leaders in the Automotive, Aerospace, Defense, Finance, Entertainment, Oil & Gas industries all over North America. We provide perfect-fit candidates for opportunities on a permanent, contract, or interim basis. Honesty, open communication, and exceptional customer service for both our clients and our candidates have built an extensive candidate pool and a deep well of client trust that makes us the very best recruitment solution for you.