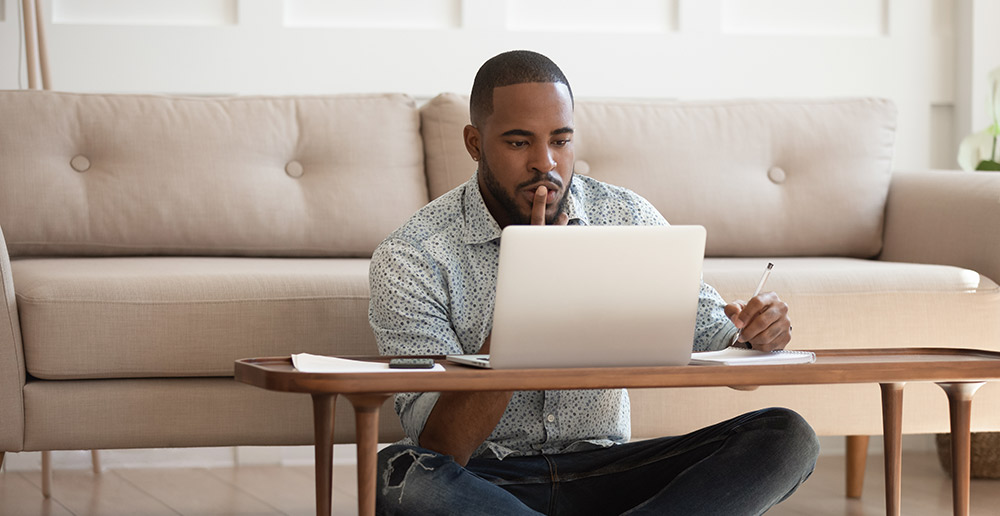 In part 1 of this series, we discussed how a proactive approach to your job search begins with a great resume. In this article, we'll share tips with you about great cover letters.
Planning
Your cover letter will probably be your first opportunity to demonstrate your grasp of business writing. Because of that, you should take the time to plan it out. Make sure you have accurate information about the employer and recipient. Organize the content and format it as you would any formal business letter. This article from Purdue University's Online Writing Lab (OWL) has some great tips. Most cover letters are brief and correctly formatted.
Tip: While the chances of a cover letter being separated from its accompanying resume are slim, make sure to add the Enclosure notation at the end of your letter to flag an employer that there is an attachment.
Starting your Cover Letter
Make the few seconds a potential employer spends on reading your cover letter count!
When including the employer's information, the recipient's name should be the first item, followed on the next line with their title and/or department. It is always best to address your letter to a specific individual.
The employer you are writing to may have several current job openings. A subject line should appear below the employer's contact information. Start with the word "Re:" or "Subject:" and follow that with the job title and competition/reference number (if there is one).
If you already know the name of your recipient, follow the subject line by addressing the letter to that person. If you have been unable to determine a specific contact person, you can use the standard, but impersonal, "To Whom It May Concern." Use this as a last resort only.
First Paragraph
We're highlighting the importance of this separately, as it may be the deciding factor in whether your letter is thoroughly read. In brief, you need to address who you are and what position you are applying for (the purpose of the letter). Here's a breakdown of these two steps:
Introduce yourself and specify the exact title of the position you are applying for: this information should be taken verbatim from the job description. Do academic credentials matter to the employer? If so, you could begin this paragraph by stating your degree(s). If technical or subject matter expertise is required, you should talk about your experience or involvement in the industry.
Tell your reader how you learned about the position. If you were referred, you could mention the person's name.
Skill Set Paragraphs
Understand this important rule: the purpose of a cover letter is not to restate the content of your resume. In the next two paragraphs, you should highlight or pull out information from your resume that is most relevant to the employer and the position. These paragraphs should be largely 'you-centered,' where the "you" in this case is the employer. How can your skills, achievements, milestones, and experience benefit the employer? What are the connections between their needs and your background?
Make a credible case for your experiences in and outside the workplace. Talk about both hard and so-called soft skills. Volunteer experience may play a part, so long as it connects you to the industry at hand or required skill sets. Support your arguments and conclusions!
Closing Paragraph
This vital paragraph must include a call to action for the employer. Summarize or emphasize what you wrote in the previous two paragraphs. Thank the employer for their time/consideration. The action you want the employer to take is to schedule an interview with you. To this end, you can close by saying you will follow up with them the following week to ensure they received your application, or you can invite the employer to contact you.
Tip: The following can represent a weak link in an otherwise excellent cover letter. If you have not included your phone number and email, you're forcing the employer to find your contact information elsewhere.
Finally, do not go over a page! Use the old axiom of less is more, in the sense that you want to produce a concise, densely packed, relevant few paragraphs.
Step Up Recruiting helps connect best-fit job candidates and companies, the first time and every time. Need professional advice? Please give one of our experts fill out our easy to use Webform.