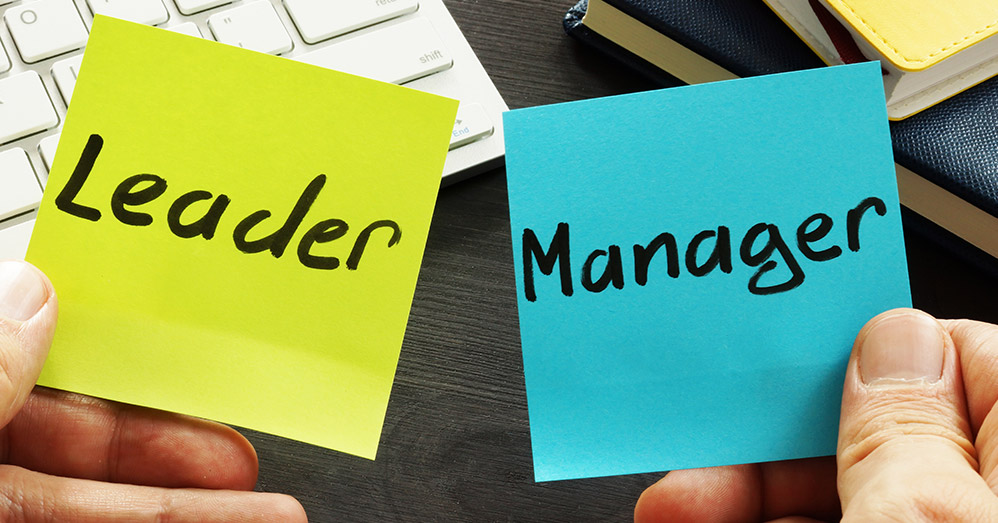 Many of the job seekers we work with are looking for positions with the title of manager, director, or CEO. Experience at these levels in a company is the number one thing employers are going to look for. But having a title of manager doesn't necessarily mean someone is a great leader.
Managers light a fire under people; leaders light a fire in people.

~ Kathy Austin
Leaders are influencers no matter the title after a name. Characteristics such as good communication and empathy are essential for a leader. Empathetic managers are better leaders. According to Gallup's "State of the American Manager" study, empathy can help managers be more effective mentors, which in turn fosters more engaged employees. In fact, research shows that rewards multiply with workplace empathy. Anyone can learn to practice empathy.
A leader also needs to be a good communicator. This includes being an active listener. Great leaders are quick to listen and slow to speak. And when they do speak, they're able to communicate in a way that motivates others. Jeff Miller, a talent management leader, wrote that he goes on "listening tours" at his company. He meets with people at all levels, asks questions, and carefully listens to their answers. This is an excellent example for employees at the company and exudes empathy.
Humility is also a key ingredient. Being genuinely humble creates an ethos of approachability. A leader that others are fearful of won't be able to motivate or inspire. The ability to inspire others is another critical component of leadership. Setting an example and inspiring others to do the work with empathy, good communication, humility and integrity is the definition of a great leader.
Practice your leadership skills. To succeed in a leadership position, you need to be realistic about your abilities and areas that need improvement. You will be a better leader for it and be able to teach others how to practice these skills.
Are you a leader who is ready to step into a managerial or C-suite position at a company? We're here to help you with each step of the process. We ensure a perfect-fit solution and lasting satisfaction for both our clients and new hires for each and every placement. Contact us today to begin your job search.