Prepare For Your Engineering Interview by Answering These 21 Common Questions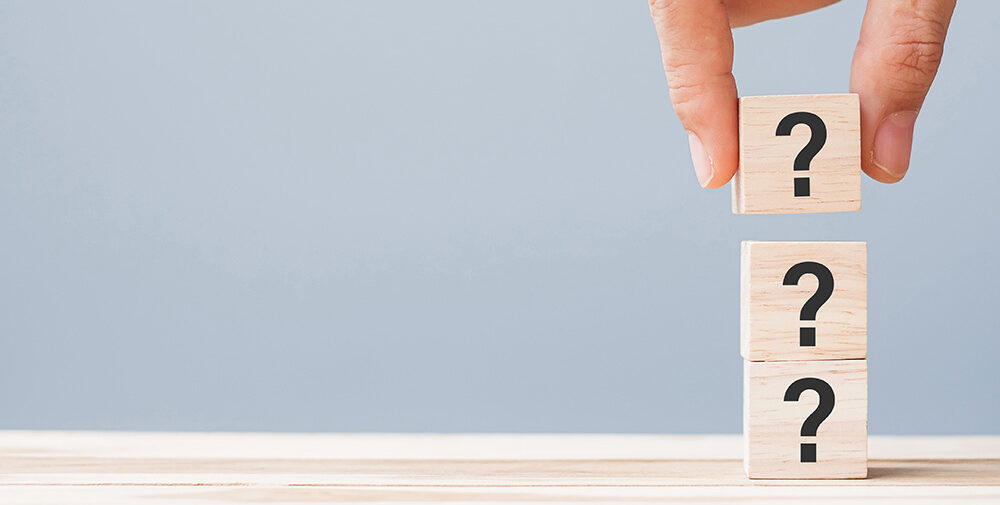 You have an interview for that engineering job.
Congratulations! Getting an engineering interview is a major achievement. It means that, at the very least, you have what it takes on paper, and you have a chance of landing it.
Now comes the tricky part.
You have to convince them that not only are you an applicant with a great resume, but you are also the right fit for the job.
So a little engineering interview preparation is in order.
Get Into The Head Of Your Engineering Interviewer
It's important to understand the goals and mindset of the people you'll be talking with. Half the battle is knowing where their questions are coming from. If you are on the shortlist, they want to see you succeed, not get shot down in flames.
They really want you to be right for their company. Sure, they'll want to go beyond the resume and check the depth of your knowledge and experience. If you haven't embellished or been less than honest then you have nothing to worry about.
This is an engineering job, they want to get a feel for your problem solving and creative skills and you can expect to be talking about your approach and understanding of engineering principles.
More importantly, though, they want to find out how your experience, attitude, and social skills make you the best fit for this job. They want to be sure that you'll be happy working with the team and are willing to understand their particular company culture.
The process of hiring new staff is very expensive and time-consuming. The last thing they want is to take on someone who doesn't stick with it and moves on after a few months.
They're trying to work out who really wants this job and can be successful in it.
Behavioral Questions Reveal A Lot About You
These days, the behavioral interview is an important part of a company's recruitment playbook. Here's a list of typical questions that if you can prepare some answers for, will not only put you at the top of the leaderboard but also help you answer some of the more traditional straightforward questions too.
They explore particular aspects of your experience and are giving you the opportunity to show how you have performed and excelled. There is no need to go overboard on these. Be honest and straightforward. Preparing for these will allow you to summarize briefly and to the point.
Problem Solving
Tell us about a time when you used logic and creativity to solve an engineering problem.
What is the most challenging project you've worked on and what were the primary constraints?
Communication Ability
Describe a technical report or presentation you have recently completed.
Have you experienced any difficult clients or employees? How did you handle things?
Technical Ability
What software have you used to support your roles?
How do you manage your work process to highlight and remedy mistakes?
Have you got a particular project that stands out as being your most successful?
Are You a Team Player?
Tell us about a time when you worked with a team and things became difficult. What did you learn from this and what changes would you make?
Have there been any occasions when you feel you showed good leadership skills?
What qualities do you look for in your ideal manager?
Self-Development
How do you keep yourself abreast of the latest technological advances?
What skills have you learned or improved in the last year?
How do you see your ideal career path over the coming ten years?
Initiative and Confidence
What are some strengths that you feel make you an excellent engineer?
Have you ever had any criticism of your work? How did you respond?
What do you feel will be the biggest challenge for you in this role?
Factual Questions That Can Reveal How Much You Really Want This Engineering Job
These questions are easier to prepare for and if you are serious about landing this job, you'll already know the answers. It may come as no surprise but companies tend to be very proud of their achievements and position in the industry so they'll expect you to have done some research and be able to share your honest opinions.
What can you tell us about this company and its position in the industry?
Which of our recent projects excites you the most?
Why are you interested in working at this company?
What particularly interests you about this role?
Do you have any questions for us?
That last one is very important. Make sure you have some questions of your own about the job and the company. It may be useful to ask about how they see your role and what success looks like for them.
Left Field Hard Ball Questions during your Engineering Interview
Of course, you can't prepare for everything and, nor should you. There are bound to be some tough questions thrown in, often just to see how you react. Remember, you're an engineer! Don't be afraid to ask for clarification and engage with the question. Check the parameters.
Be honest and be yourself.
That's who they want to see.
Relax! You got this!