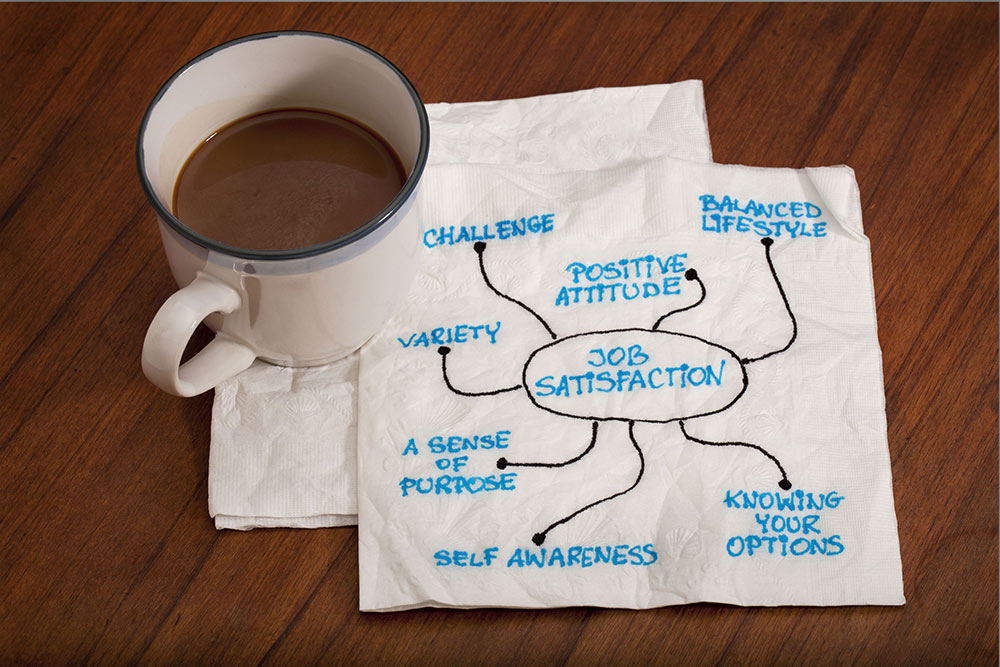 The much-vaunted "Great Resignation" is highlighting some big questions about job satisfaction and keeping your workers happy.
The last 18 months have been a challenge for everyone, and many employees have found that the new "work from home" trend has some compelling benefits.
Nobody misses the daily commute.
It'll come as no surprise that many are getting a little disillusioned and may be less forgiving of their current working conditions. More time with the family and opportunities for local recreation are leading many to question what they are achieving in their jobs.
As a business owner and employer, this is something that needs to be addressed and fast.
A High Worker Turnover Is Bad News For Everyone.
This isn't just the expense of recruiting a new co-worker. It disrupts work patterns. When a key employee resigns to spend more time with their dog there's a hole to be filled.
A new employee needs induction and training to help them fit into the company culture. The rest of the team may resent the extra workload of covering. There are lines of communication in all jobs which improve efficiency. When those lines are disrupted, schedules can slip.
The answer is to take a close look at what workers value and how that can be enhanced without necessarily paying more.
What Really Matters To Your People?
The good news is that money is not necessarily the most important factor.
Yes, a good wage is important but what really gets employees excited is recognition. They want to be valued for the work they do and their contribution to the company. A pay raise works as a token of status advancement but there are plenty of other ways to motivate your workers.
People tend to get into a rut. Without positive motivation, they'll do the job well enough but see little benefit in trying to improve everyone else's working environment. Many will have great ideas and a creative spirit but unless there's a reason to share, most will not want to rock the boat.
Recent years have seen an increasing reliance upon procedures and tick boxes. Workers are trained to do their job and the use of initiative is frowned upon. It can be difficult for your people to get a good picture of how they fit into the company as a whole. If something unusual happens they're unlikely to think on their feet.
A lot of people are motivated by a secure job that allows them to think ahead and see a path for advancement.
They may not be the "go-getters", you can spot those a mile off!
No, they're the ones who think about what they're doing and are constantly looking for ways to improve. They get a buzz from a job well done and helping their co-workers do their best too. They see work as a communal exercise, not a competitive arena.
These are the ones who'll be happy to fill in for an absence and go that extra mile when the pressure is on.
It's sad and a missed opportunity that in most organizations they're completely unnoticed and underrated.
Resentment is a powerful emotion; it wreaks havoc in any working environment. People have a natural affinity for justice and fair dealing. If you under-deliver on promises in work descriptions or training, or if you allow unfairness in sanctions or extra work requirements, this will prove toxic.
Managing Expectations
Transparency is the way to ensure everyone can see the big picture.
People like to have the security of knowing where they stand and what opportunities are open to them. Being part of something bigger than themselves but knowing their individuality is respected and accepted is a powerful motivator.
Many organizations spend far too much time on the hows and whens, being open with the whys will make everyone feel valued. This starts at the top and filters down the management hierarchy. If you ensure your managers understand that their job is to spot potential, promote open discussion and encourage creative thinking then your best talent will show itself.
The cream always rises!
Every Employee Is Important And Plays A Key Role in Job Satisfaction
There are no passengers in a successful business unless you're in transport!
Everyone plays their part. True job satisfaction comes when you feel like you're sharing in that success. Your contribution is fairly recognized and valued. Of course, added incentives in the form of a personal letter from the CEO, a promotion, a team party, or weekend away all help to build on that.
The greatest motivator for you is that happy employees will walk through fire for you, and this will show in the bottom line.
If you've found yourself short-staffed at this time, consider using Step Up Recruiting as your partner to help quickly replace key positions.