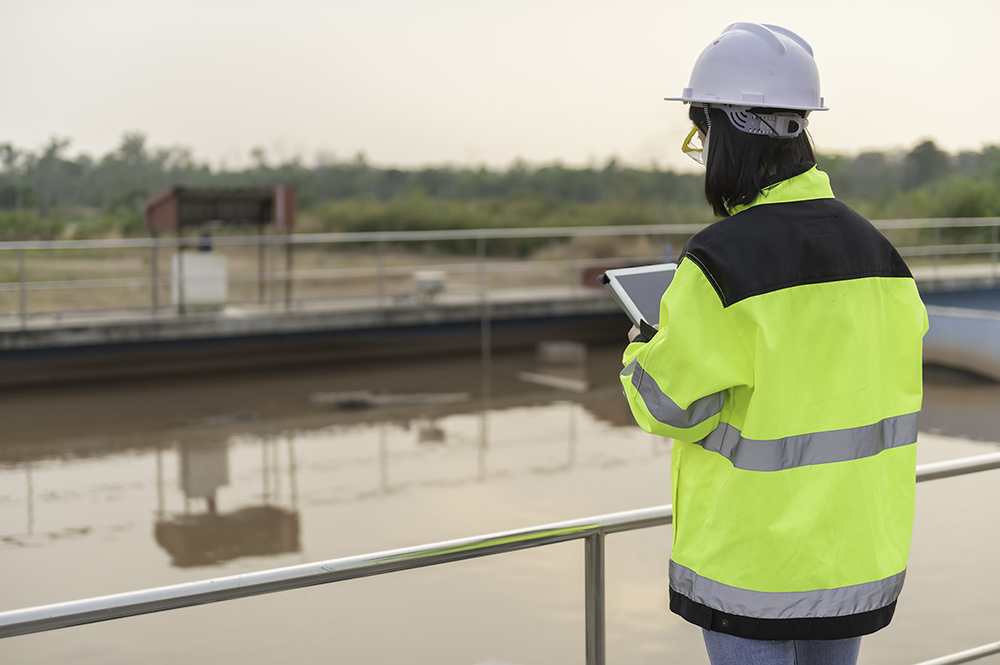 Environmental engineering is the profession that's responsible for protecting human, animal, and plant health. An environmental engineer combines their knowledge of engineering principles with a deep understanding of chemistry, biology, and soil science to ensure that we have safe drinking water, can dispose of waste safely, and breathe clean air.
Environmental engineering is a sub-discipline of civil engineering that combines chemical engineering with biology, geography, and other life sciences. The application of environmental engineering principles can also involve a great deal of mechanical engineering and technology.
What Does An Environmental Engineer Do?
For thousands of years, ancient civilizations have had the ability to control water courses to provide clean water supplies, waste disposal, and agricultural irrigation.
However, in the 19th century, the rapid development of cities spurred by the industrial revolution led to large numbers of people living in close proximity. The lessons of the Greeks and Romans were ignored and water-borne diseases such as cholera became a big problem.
In London, the open rainwater channels that were used for human waste drained directly into the Thames. Unfortunately, this was also the principal drinking water supply. Joseph Bazalgette recognized this situation was leading to large numbers of deaths in addition to the "great stink" that caused Parliament to be suspended on hot summer days. He designed and built the first modern sewage system which separated waste from drinking water. He is generally recognized as the first modern environmental engineer.
These days the work of an environmental engineer encompasses a wide range of disciplines.
They work to identify sources of air, water, and soil pollution, and design prevention and treatment solutions.
They work with civil engineers to ensure adequate drainage and irrigation for agriculture
They help to protect the delicate balance between man and nature to ensure that natural ecosystems are not compromised by over development.
They use technological solutions to improve waste management and recycling efficiency to create a more sustainable future for everyone.
In a very real sense, environmental engineers work to enhance the quality of human life.
Do You Have What It Takes To Become An Environmental Engineer?
You'll need a Bachelor's degree in a related engineering subject. This can be a specialization from within a civil engineering or environmental chemistry degree. This may also include environmentally focused mechanical engineering or technology.
Most universities will offer undergraduate credits for high school students who want to get an early start and can often include practical project work with local environmental initiatives.
The nature of environmental engineering often brings practitioners into contact with commercial and government interests and a strong understanding of the relevant environmental protection legislation is also a key part of most courses.
What Are The Prospects And Salary Expectations?
Engineering is a high-demand profession and environmental engineering is becoming increasingly sought-after as the world wakes up to the challenges of polluted oceans and watercourses. The developed world needs to address the damage caused to the natural ecosystem around factories, processing plants, and housing developments.
The developing world needs modern technological solutions to create clean water supplies and safe waste management.
Many companies are becoming aware that sweeping pollution under the carpet is starting to cause damage to their public reputations. The more enlightened are employing environmental engineers to help them clean up their act.
According to the U.S Bureau of Labor Statistics, the median salary for an environmental engineer is around $92,000 per year.
How To Find The Right Opening
Here at Step Up Recruiting, we specialize in finding the right jobs for environmental engineers so you're in the right place. Drop us a line and we will help you find your perfect match.