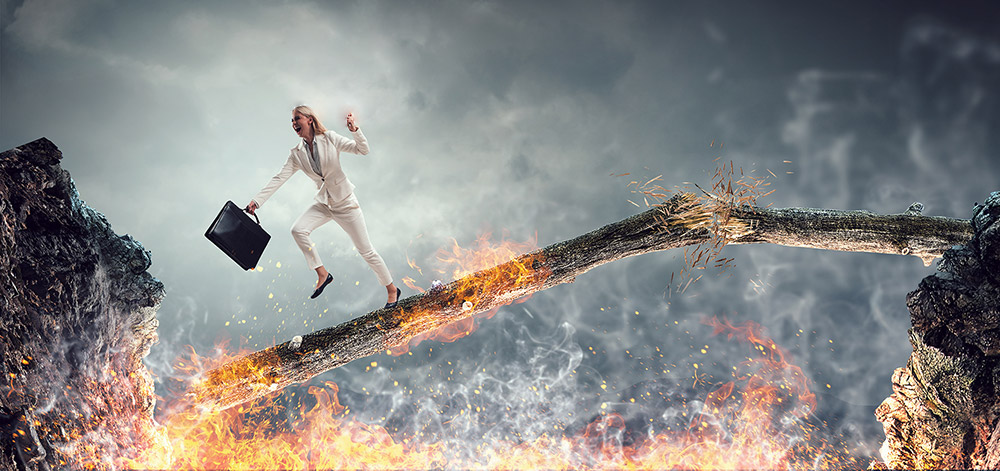 As the shortage of skilled laborers continues to worsen for American companies, those applying for the open positions have a different kind of problem. With multiple offers on the table, job seekers often have the choice of several positions after interviewing with multiple companies. Turning down a job offer can be challenging, especially since it's an uncomfortable situation for both the potential employer and the interviewee. Not to mention, what if the current job doesn't work out? You may want to take another run at a previous position you'd turned down.
For many reasons, you need to know how to reject a job offer without burning bridges. Why should you be worried about burning a bridge if you're not taking the job? Read on to find out!
Here are some of the fastest ways to burn bridges after receiving a job offer:
String a company along.
It's difficult after years of dealing with job shortages to not want to hoard those offers, especially if they've spent significant money on airfare and hotels. Bringing yourself to say no to a job offer is difficult, so instead of doing so, you string them along. Therefore, they keep thinking you might take the job.

Why is this a problem? 

The longer they go without anyone in the position, the more it costs the company! They need to start the hiring process again, and you need to let them know. The sooner they do, the faster they can begin to work to get the position filled.
Accept multiple offers while you make up your mind.
Don't do this! Explain that you have multiple offers on the table and are trying to make a difficult decision.  Once you do, be sure to let everyone involved know.  
Lie about why you're not taking the job. 
You can tactfully turn the truth around so that you are honest but not derogatory. For example, you could tell them you are impressed with the financial outlook and opportunity with the company you chose or that someone else would benefit more from the current management style.  Turn what might be a negative into a positive.
Email your rejection.
Whenever possible, rejecting a job offer is best done on the phone with an explanation and gratitude for the opportunity.
In reality, you can turn down a job offer while building bridges with a company and its interviewers or managers. Here's how:
If you've made a good impression, they will remember you! These same people may end up at the same company, or at another company you apply to in the future. You may even find yourself applying again to work at this company. You never know what surprises the future holds!
Tell them as soon as possible that you've decided to take a different offer.
Call everyone you had contact with and thank them for their time interviewing you.  If calls aren't viable, send thank you notes.  
Be sure to share what you liked about the company.
Let them know you hope you to get the opportunity to work with them in the future.
Clearly communicate your gratitude for their time and the offer.  
Turning down a job offer, whether it's a difficult decision or a no-brainer, is never easy to do. The more ambivalent you are about rejecting the offer, the more challenging turning it down becomes. It is helpful if you are clear on the type of position & offer you want. Keep in mind; they would not feel guilty saying so if you are not the right candidate. In turn, you should not feel bad for rejecting a position that doesn't match your career goals, either.
If you are looking and haven't found the right company yet, Step Up Recruiting can help you maneuver through job search & negotiation challenges such as this one.  Contact us to discover if we have the right position waiting for you!