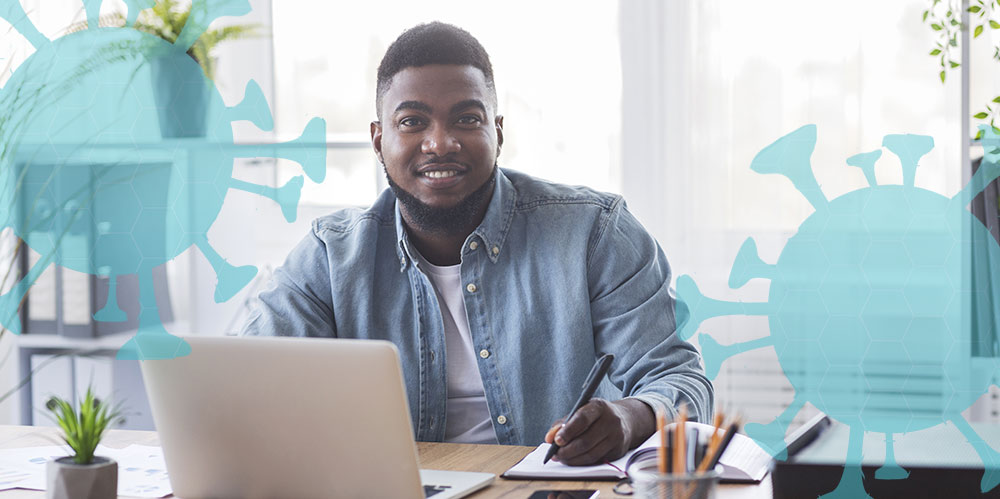 For many students, the pandemic has made an already competitive job market feel even harder to navigate. Landing an internship has only become more difficult. Even people who thought they had an internship secured are now finding them postponed or canceled. A survey by the National Association of Colleges and Employers (NACE) found that more than 22 percent of employers revoked summer internship offers due to COVID-19.
All is not lost, though. There are still ways for you to find an internship during a pandemic.
3 Tips to Finding an Internship During Covid-19
Build your resume
If you are struggling to find an internship, there are many things you can do, even during a pandemic, to help improve your resume.
This can include things like taking online classes. Even if you are a student, taking classes to learn about new subjects and skills looks great to employers. Websites like Coursera and edX offer a wide range of courses on everything from data science to design. There are also a variety of videos on YouTube that can teach you essential skills such as coding and Microsoft Excel.
Another great thing you can do to improve your resume is to do an independent project. This could be anything from writing that story you've been thinking about to coding your own website. This type of activity shows employers that you are self-motivated and creative. It is also a great way to either hone your skills or learn something new.
Take advantage of resources
It can be easy to start feeling like you are on your own when finding an internship, especially during a pandemic. There are many people and resources out there for you, though, that can be very helpful.
Practically every school now has a career center where students can go for help with everything from resumes to interviews. The people who work there are always ready to assist. Many centers have transitioned to virtual help, so there is no need to worry about coming into direct contact with anyone. Their advice and resources are just a Zoom call away.
Even if your school does not have a career center, there are many online resources to help you find an internship. Handshake is a great website that can help you keep up to date on internship postings and offers tips for resumes and interviews. This is just one of the many assets available to help you.
Keep an open mind
COVID-19 has changed almost every aspect of job hunting. The majority of companies have moved online, and employees are working virtually. While internships are all about gaining hands-on experience, having that in-person interaction is not as possible as it once was.
This does not mean virtual internships are any less valuable. Because of the pandemic, there are going to be a lot more opportunities online than in person. These experiences are just as beneficial, though. Make sure to have an open mind when it comes to choosing an internship. You don't want to ignore an opportunity just because it is not exactly what you thought it would be.
With everything going on, finding an internship can feel impossible. If you use this time to your advantage, though, then you will find great opportunities. Remember to take advantage of the resources offered to you and to keep an open mind. There is an internship out there for you!
Tip: once you graduate, reach out to Step Up Recruiting to help you get your first job!