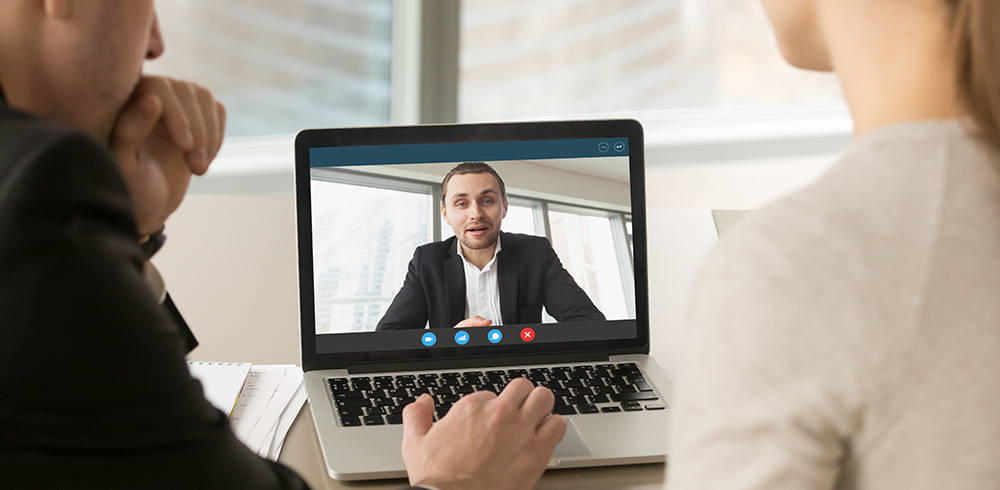 Hiring associates who work remotely is becoming more and more common. Many of our clients are choosing a remote workforce for certain positions. What's different about the hiring process, and what's the same?
Same as it ever was.
Much of the hiring process is exactly the same, no matter where your employee will be working. You want experienced, productive, and accomplished people working for your company. Those are requirements that don't change! You'll want to use a recruiter with great contacts and expert skills for placement. Vetting those employees who work remotely will be just as important as vetting those who work on-site, perhaps more so, since you will be trusting them to work with less or different types of supervision!
Interviews are vital.
Since many of the remote workers will be in customer-facing positions, it's crucial to evaluate the fit and skills of every candidate before you choose those who will be representing your brand and values to your customer base.  Other remote workers will be doing highly technical work, and their skill sets, experience, and ability to communicate effectively with your on-site teams will indicate which candidates are a great fit for your company. 
A whole new world.
Gone are the days when every interview had to be face-to-face. If remote candidates are truly remote, there are a multitude of twenty-first century interview options that can allow employers to evaluate all types of fit such as soft skills, technical skills, and corporate culture alignment. Remote interviews can include video options, for those interviewers and employers who feel most comfortable when they can watch a candidate's responses as well as listening to them.
Trust and responsibility.
There is an element of trust and responsibility in remote work, and you will want to touch on that with these special candidates. No matter how good technology gets, you are trusting your remote employees to work with the same integrity, dedication, and productivity as a traditional employee, while enjoying the very real benefits of choosing their own workplace. The fit has to be good to make this dynamic labor arrangement work for both parties.
Onboarding
Be sure to adapt your onboarding to your remote workers, too. They'll need just as much information about your expectations and corporate culture as your traditional employees, and they'll need additional guidance for managing the unique needs and difficulties of doing work far from the home base.
Step Up Recruiting can help.
Not sure how to interview and vet the remote candidate? Ask Step Up Recruiting! We would love to discuss not only the best ways to interview and evaluate remote candidates, but how to onboard and manage a remote workforce, as well!