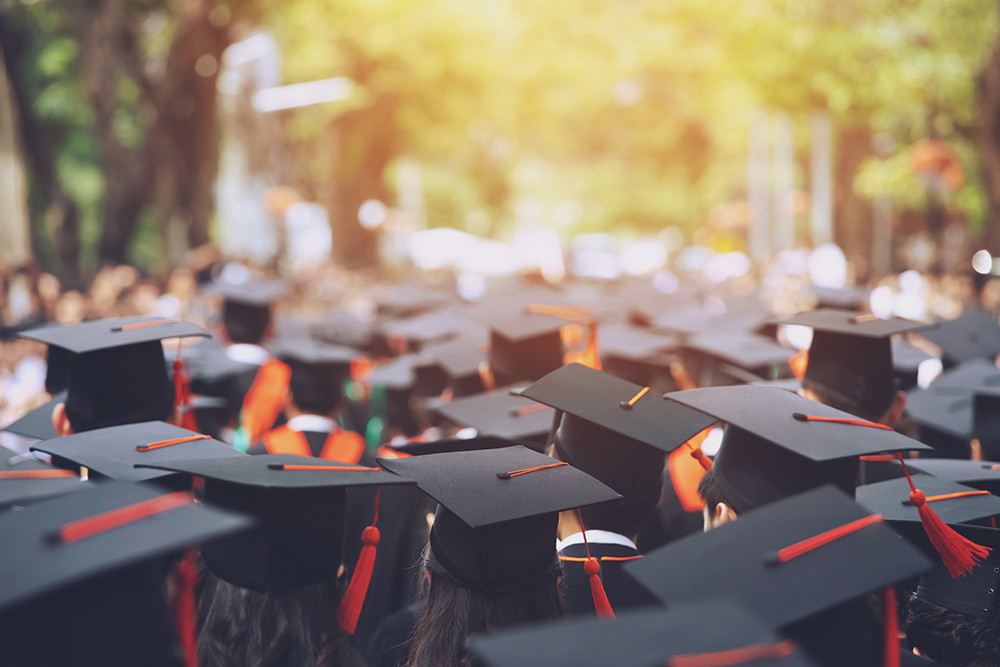 No matter where you go to school or what you're majoring in, graduating during a pandemic is more difficult than anyone could have imagined. Starting job searches and entering into post-college life was stressful before COVID-19. Now, it feels impossible. For many seniors and recent graduates, plans were either put on hold or canceled altogether. Students are looking at a world that is drastically different than when they started school.
"I was planning on moving to a different state for grad school," Danni Grottla, a recent graduate from Ohio University, said. "Instead, I'm staying in Ohio and taking all online classes."
When it comes to changing post-grad plans, Grottla is not alone. Internships and jobs have been lost. Companies no longer have the resources they once did, so hiring has slowed down. Those who graduated in 2020 were going into the worst job market the country had seen since the Great Depression. For those looking at grad school, like Grottla, it has become a question of which school has the best online program.
For seniors, though, it is not just the post-graduation life they are worried about. When you aren't supposed to go out and you feel unsafe and irresponsible just seeing a few friends, it can be hard not to feel cheated out of a senior year.
"I just feel like I've lost so much time," said Callie Smith, a painting and drawing major at Ohio University, set to graduate in May. "This is not how my senior year of college was supposed to be and it's something I'll never get back."
With online classes and constant COVID-19 testing, it seems like post-graduation depression is setting in even earlier this year. Students are having to balance the stress of finals with a deadly disease constantly lurking around the corner. At times it can seem like it can feel like it is too much.
Despite the tension and anxiety the past year has brought, there is hope on the horizon. According to the CDC, nearly 80 million vaccines have been administered. With three different vaccines now authorized by the Food and Drug Administration, the number of vaccines administered will continue to grow.
The vaccines are not the only good news. The job market has been recovering somewhat steadily since its initial crash at the beginning of the pandemic. The economy has regained 12.5 million jobs since April of 2020. While there is still a long way to go, the future is a little brighter for this year's graduates.
This past year has not been easy for anyone. For students, though, it has been especially stressful. From having to adjust to virtual classes to managing the stress that comes with experiencing a global pandemic. It has been a year full of trial and error. For seniors, the future seems more uncertain than it ever has. Even if graduation may not look the way you thought it would remember that there is still hope to be found.
If you are graduating into one of the industries Step Up Recruiting specializes in, we're still hiring! Contact us or submit your resume. You're not alone in your job search and we'll do everything we can to help you get started in the career you've always dreamt about.
Thank you so much for your help and effort in helping me through my recent job search! On behalf of my Mother and myself, we'd like to show are heartfelt appreciation with these flowers!"

Chris, Recent Graduate