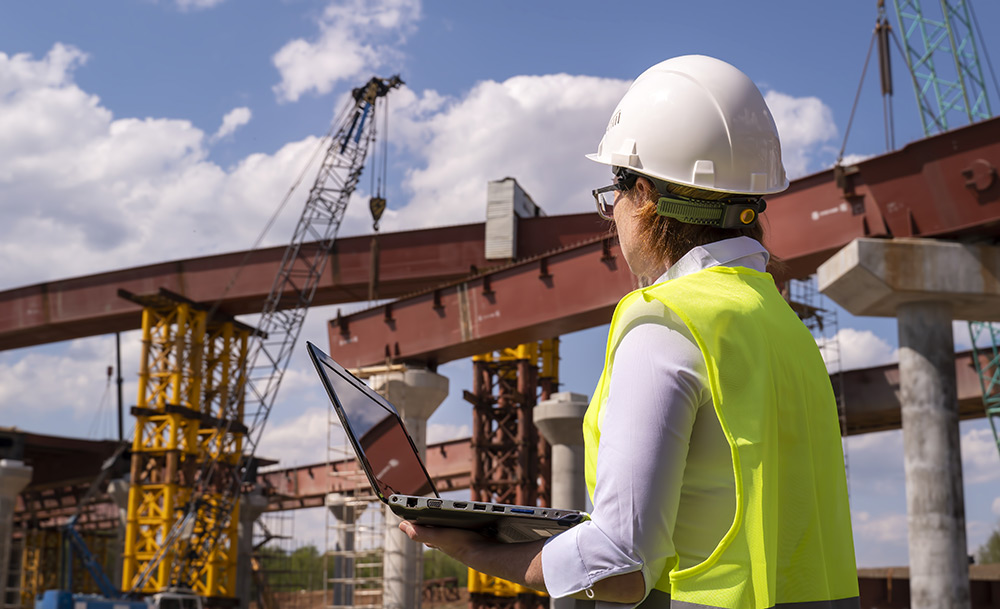 If you enjoy the challenge of solving big problems, then Civil Engineering could be for you. This is the profession that is responsible for the major construction and maintenance projects that make up the world's built infrastructure.
Bridges, tunnels, dams and safety critical projects like nuclear reactors and petrochemical processing plants are all in a day's work for civil engineers.
History records the exploits of the great civil engineers like Isambard Kingdom Brunel (Great Western Railway), Othmar Hermann Ammann (George Washington Bridge), George Washington Goethals (Panama Canal), John Bradfield (Sydney Harbour Bridge), and Joseph Bazalgette (Central London Sewerage System). These engineers were literally "groundbreaking" and their legacy informs the design and construction methods used for major infrastructure works today.
This is construction and "plumbing" on a grand scale.
These are the great pioneers, but today's engineers are still adept at designing solutions for some of the world's most pressing problems.
What Does a Civil Engineer Do?
Most civil engineers tend to work as either Consultants or Construction Engineers.
Consultant Civil Engineers are the ones who work directly with the client. They're mainly office based, working on design calculations and problem-solving using computer simulations and calculus. Of course, they do occasionally "get their feet wet" during site surveys!
Construction Civil Engineers take the project design documents and ensure they are implemented accurately and within the constraints of cost and everything the weather, ground conditions and physics has to throw at them. Being able to see the big picture whilst sweating the small stuff is a key skill.
Civil engineers of both varieties also need to work with a wide range of other construction professionals such as planners, architects, construction cost consultants and engineering specialists.
As you gain experience as a civil engineer you may find that you prefer one of the following specializations:
Environmental – working with the water and land interface
Structural – bridges and other awesome constructions
Municipal – water treatment, sewerage, roads and other public works
Transport – railways, hyperloops, airports and rocket launch pads
Geotechnical – Stabilizing mountains, earthquake precautions
Some of you may be the first to build on the Moon or Mars
So How Do You Get The "Right Stuff" To Be A Civil Engineer?
You'll need an ABET (Accreditation Board for Engineering and Technology) accredited bachelor's degree in civil engineering or civil engineering technologies. This will involve coursework in math, statistics, engineering mechanics and systems, and fluid dynamics. So if math and physics are favorite subjects at high school you're off to a good start.
Many high schools offer bachelor's degree undergraduate credits which can help you get a jump start and decide whether this is for you.
Whilst gaining your degree you'll probably get work experience in either an office or on site with a construction engineering practice.
It is usual to take the Fundamentals of Engineering (FE) professional exam as part of the final year of your bachelor's degree. This will enable you to get a job as a civil engineer.
To work directly for the public or gain supervisory roles, you have to become a Licensed Engineer. You need at least 4 years of relevant experience working for a licensed engineer and then you'll take the Professional Engineering (PE) exam.
What Are The Prospects And Salary Expectations?
There has always been a demand for civil engineers in all sectors. The move towards climate friendly energy and environmentally sound water management technologies is increasing that demand.
The new Infrastructure Bill will provide a major stimulus for all kinds of civil engineering projects and specializations, so the prospects are very strong.
The environmental sector needs a constant flow of new recruits for levy maintenance and natural disaster prevention and recovery works.
This is a profession and as such it attracts a much higher than average pay scale. You can expect to start on around $70k which will rise quickly with experience and can vary by location and specialization.
How Can I Find The Right Opening?
Here at StepUp Recruiting we specialize in finding the right jobs for engineers so you're in the right place. Drop us a line and we will help you find your perfect match.