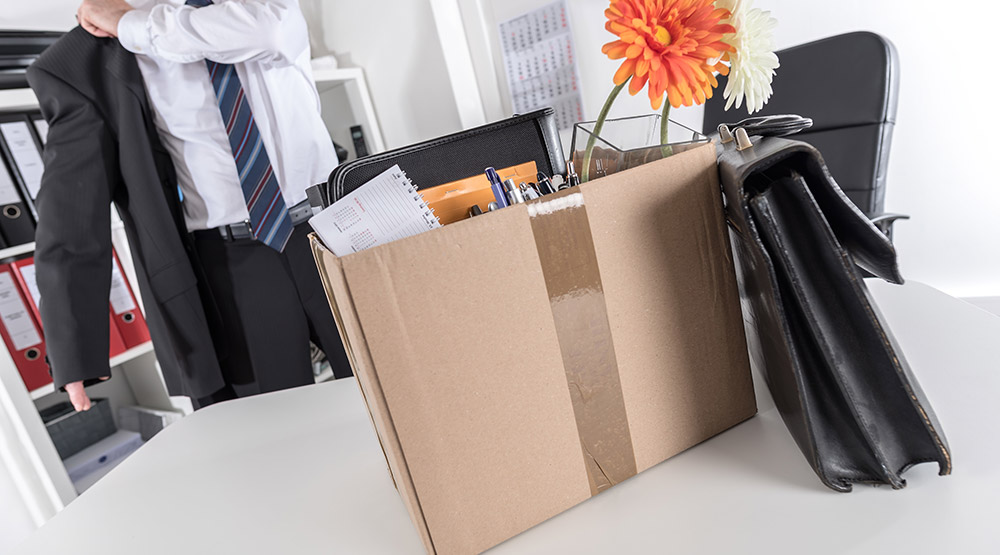 You've been laid off. Now what? Here are 10 steps to re-start your career:
Take time to adjust. Plan a day or two to adjust to the news. Grieve, vent, or simply sleep in and take a brief break. Whether you expected this sudden swerve in your career or you were taken by surprise, you need time. Then, get ready to work to find work!
Refresh your resume. Make sure that all your most current skills, titles, and certifications are on your resume. You may want to consult a professional to get the best results. Don't forget to update your contact information!
Print cards. Your old business cards may have outdated numbers or titles on them, or may have the logo of your last employer. Have a small run of plain, classic cards printed with just your name, professional certifications, phone number and email printed on them. Have them ready to hand out as reminders of who you are and how to reach you. 
Renew your personal branding. Take the highly-polished resume you just finished, and make sure your professional and social media matches exactly. Dates, job titles, and job descriptions should be the same from resume to LinkedIn to your website, it should all match. Make sure that photos on professional sites are recent, quality headshots. 
Police your public image. Take a fresh look at your social media and be sure that everything searchable represents the person you want employers to see. Google yourself, and check both images and text. If that college party photo on Instagram doesn't represent you anymore, make it private rather than public. That political rant on Facebook? Delete it or change the settings. 
Prepare to put your best foot forward. Purchase or polish that interview suit. Ensure that you will be perfectly dressed for that first impression. Haircut overdue? Take care of it now. Dress shoes need updating? Again, now is the time. 
Practice, practice, practice. Print out a list of common behavioral interview questions and ask a friend or family member to help you practice interviewing. Use the facts from your resume, great examples of real-life work situations, and become comfortable with the interview process. 
Reach out to your favorite recruiters. Send a copy of that refreshed resume, and let them know you're looking. Your recruiter can be your biggest asset in your job search. It's important to let recruiters know what your skills are, but they also want to know where you want to drive your career, so they can help you find the right employer and the right job for you. 
Professional networking. Reach out to your professional network of mentors, colleagues, and add your social network, too. Tell everyone you're searching for your next dream job. No need to announce the layoff, and keep your message positive, but let people know you're looking!
Stay available. Now that you've sent out resumes, updated your professional image, and told both recruiters and everyone else you know that you're looking for work, stay available for interviews! Take that much-needed vacation AFTER you've found your next job, not during your job search. Check your email and voicemail regularly, so you don't miss out.  Ensure your voicemail is professional and be sure to use an email with your first initial and last name or first and last name @ your email provider.